Julie A. Wharton, Theater Director and Educator
Julia Wharton is a theatre educator and teacher with over 25 years of experience. She has worked with students ages 3 – 65 and taught everything from Voice and Movement to Directing, from Noh to Commedia dell'Arte and Shakespeare, from Improvisation to Design. Julia has NC and VA teaching certifications and has spent 14 years as a full time theatre teacher in two US public schools, two American International schools, a private Zimbabwean school and the University of Zimbabwe. She has directed over 40 school, community and professional productions of plays and musicals. While living in Zimbabwe from 2012 – 2015, she was an Associate Artist fo Almasi Collaborative Arts and US/Zimbabwean theatre arts training initiative. For Almasi, she conceived and led a directing mentorship program for Zimbabwean theatre artists. A determined advocate for the arts, Julia feels passionately that theatre has a unique power to nurture, inspire, and empower. Julia loved living, working and adventuring in Argentina, Chile, Bolivia, South Africa, Zimbabwe and Guatemala with her foreign service husband, Bruce, and their three kids!
D. Bruce Wharton, Former U.S. Ambassador and Under Secretary of State for Public Diplomacy and Public Affairs
Bruce Wharton served in the U.S. Foreign Service from 1985 to 2017, with assignments in Washington, DC, Latin America, and Africa. Much of his career was dedicated to engagement with foreign audiences through information, educational, and cultural exchanges. His senior assignments include Deputy Chief of Mission at the U.S. Embassy in Guatemala (2003-2006), two Deputy Assistant Secretary positions in Washington, DC (2007-2012), Ambassador to Zimbabwe (2012-2015), and Principal Deputy Assistant Secretary of State for Africa Affairs (2015-2016). In late 2016, he was appointed as the first career officer to serve as Under Secretary of State for Public Diplomacy and Public Affairs. He retired from the Senior Foreign Service in September 2017 with the rank of Minister Counselor. Since retirement from the Foreign Service, Ambassador Wharton has given public lectures on topics ranging from U.S. interests and policy in Africa to the challenges of what the RAND Corporation has called "truth decay."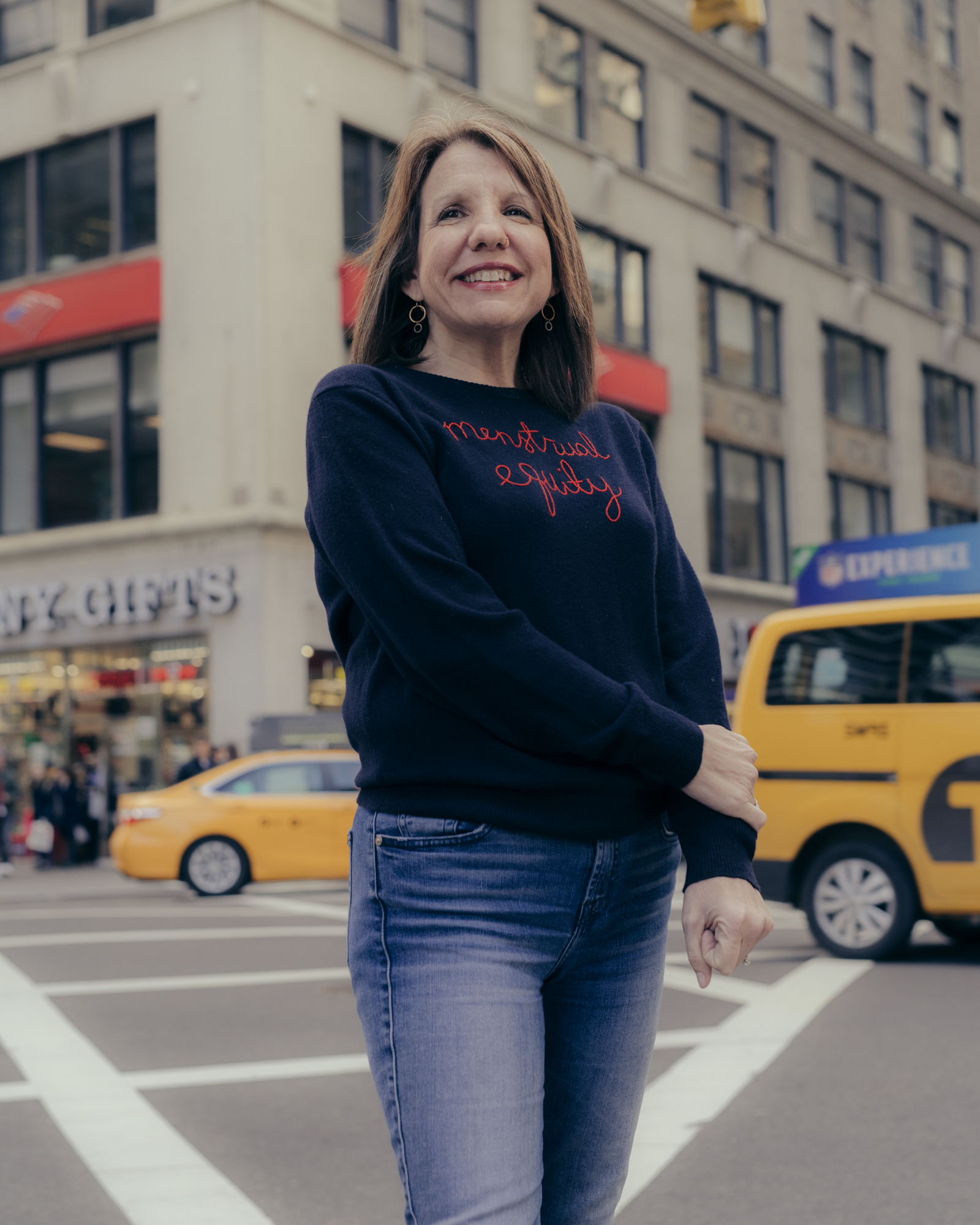 Jennifer Weiss-Wolf, VP of Brennan Center for Justice at NYU Law
Jennifer Weiss-Wolf is vice president of the Brennan Center for Justice at NYU Law and the organization's inaugural Women and Democracy Fellow. A passionate advocate for issues of gender, politics—and menstruation—she was dubbed the "architect of the U.S. campaign to squash the tampon tax" by Newsweek. Her 2017 book Periods Gone Public: Taking a Stand for Menstrual Equity was lauded by Gloria Steinem as "the beginning of liberation for us all." Her writing and work have been featured by The New York Times, Washington Post, TIME, Ms., Cosmopolitan, Harper's Bazaar, and NPR, among others. Jen's TEDx Talk details her obsession with period policy, and what it means for gender parity in the U.S. in the #MeToo era.
B. Frank Gupton, Department Chair of Chemical and Life Science Engineering at VCU
Dr. Frank Gupton is a professor at Virginia Commonwealth University and holds joint appointments in the Departments of Chemistry and the Department of Chemical and Life Science Engineering. He also serves as Department Chair of the Chemical and Life Science Engineering Department. His thirty year industrial career has centered on the development and commercialization of chemical processes for pharmaceutical applications. Dr. Gupton's research group is currently focused on the development of continuous processing technology to facilitate the discovery, development and commercialization of drug products. Dr. Gupton received his Bachelors of Science degree in chemistry from the University of Richmond and graduate degrees in organic chemistry from Georgia Tech and Virginia Commonwealth University.
Alexander Olesen, Founder of Babylon Micro-Farms Inc.
Alexander Olesen founded Babylon Micro-Farms Inc. in his last year of college, at UVA, after learning about hydroponic agriculture in Professor Bevin Etienne's social entrepreneurship course. The company has gone on to develop proprietary technology that automates many of the complex aspects of growing plants hydroponically. Their goal is to accelerate the transition to sustainable indoor agriculture, In doing so their technology allows anyone to grow crops using 2x faster, using 95% less water than conventional agriculture, without the use of pesticides or harmful chemicals. His talk will explore the revolutionary concept of indoor Micro-Farming and it's potential to disrupt the fresh produce industry.
Lindsey Shavers, Student Speaker
Lindsey Shavers is an Echols Scholar at the University of Virginia where she is pursuing her degree in Computer Science and Entrepreneurship. Her academic research focusses on tech integrity and bias in artificial intelligence. She has participated in the annual National Society of Black Engineers (NSBE) Talks Competition where she won first place for her talk on bias in artificial Intelligence. She also participated in the TEDxUVA competition this Fall with her talk on bias in artificial intelligence. On Grounds, Lindsey serves as Finance Chair for the UVA Chapter of the National Society of Black Engineers as well as an Echols Ambassador. She also volunteers through Madison House with an adult computer literacy program. She has worked as a Software Engineering Intern at Room Key, a hotel metasearch engine co-owned by several of the world's largest hotel chains, during her time at UVA. Lindsey is also a DJ who has performed internationally at the Around Hip Hop Live Cafe in Makhanda, South Africa, and at multiple venues around Charlottesville.
Gabby Beard, Student Speaker Contest Winner